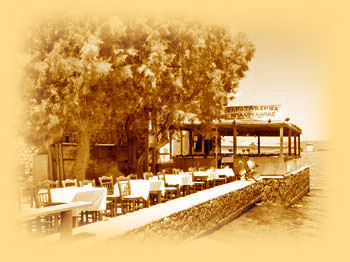 Welcome to "Baluchanas" fish-tavern.
On the magic Gulf of Gera, in the sea!
Do you really know what the name "Baluchanas" mean?
Baluchanas was the old fish market that was settled on a wooden base.
There all the fish men of the area where approaching the spot with their boats, they were giving the fish to the local tradesman in order to tell everybody and sell the fresh fish around.
This is what we tell everybody... We sell the freshness of our fish and their quality.